Products
FEUER powertrain North America is capable of producing a diverse range of crankshafts to meet unique customer specifications. We are equipped to machine either cast or forged crankshafts spanning from two to twelve cylinders and up to 1100 mm in length.
Precision, speed and flexibility - That's German Engineering made in the USA.
Markets and Customers
FEUER powertrain crankshafts can be found all over the world in a variety of applications, including: passenger cars, commercial vehicles, industrial motors, ATVs and agricultural machinery. Our customers include well-known OEMs such as BMW, VW, Ford, GM, Bentley, Jaguar, Ferrari, Rolls Royce, JCB, Volvo, AGCO and Polaris.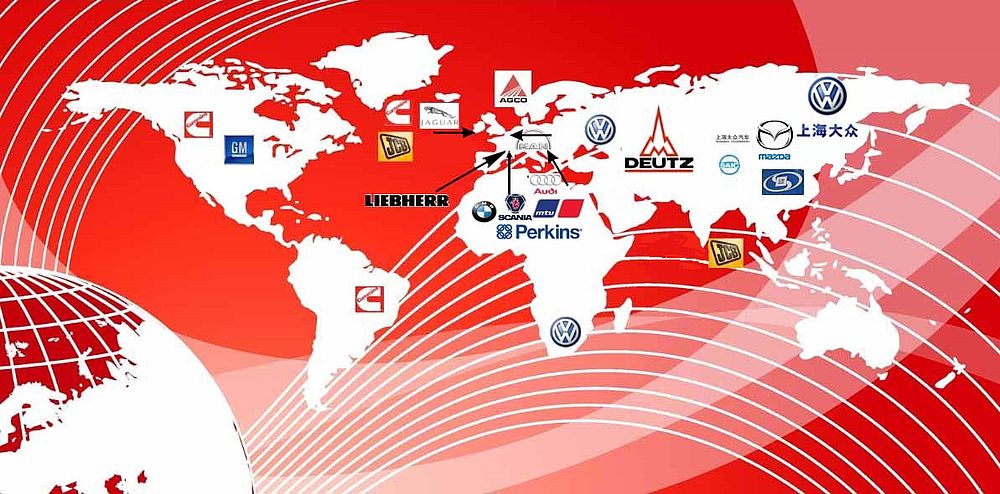 FEUER powertrain North America is a TIER I supplier to various customers primarily in the U.S. market. Our centralized location in north Mississippi gives us the ability to meet customer demand in a timely and efficient manner.
Production Line
With state-of-the-art equipment and advanced manufacturing processes, the standard for the American market has been set high. FEUER powertrain North America is proud to be one of the most automated and technologically advanced manufacturers in the U.S.
Quality and Equipment
FEUER powertrain North America constantly strives to achieve manufacturing excellence. Our standard is to consistently meet customer expectations on time at the lowest cost. Our production process supports this philosophy with advanced quality techniques, as well as state-of-the-art measuring machines and equipment.